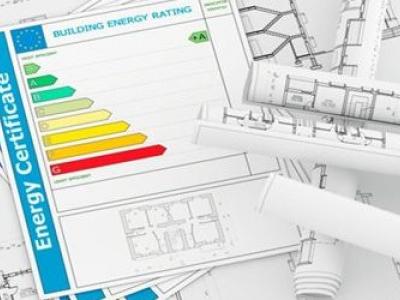 Energy Performance Certificate Advice for Landlords
The Energy Efficiency (Private Rented Property)(England and Wales) Regulations 2015 (the Regulations) come into force on from 1 April 2018. Properties rented out in the private sector will be required to have an Energy Performance Certificate (EPC) with a minimum energy performance rating of 'E'.
It will be unlawful to rent out a property which does not have a minimum E rating unless the property has an exemption. While this seems to be an onerous requirement for landlords to comply with, it is not. Only appropriate, permissible and cost-effective improvements are required. At the moment, if the improvements cannot be funded or the landlord has carried out all possible improvements and the property still has an F rating, for example, exemptions will apply.
Which properties are covered by the regulations?
The Regulations apply to domestic privately rented properties in England and Wales, let on relevant tenancies including those let on assured shorthold tenancies,  which are legally required to have an Energy Performance Certificate (EPC)
Relevant tenancies include:
An assured tenancy (including an assured shorthold tenancy)
A regulated tenancy defined in the Rent Act 1977;
A domestic agricultural tenancy
A property is legally required to have an EPC where an owner or landlord has, on sale, letting or construction of a property been required to make an EPC available to the prospective buyer or tenant. A new EPC is also likely to be necessary if a building is modified to have more or fewer parts than it originally had and the modification includes the provision or extension of fixed services for heating, hot water, air conditioning or mechanical ventilation.
This means that where a property is let on a relevant tenancy type but is not legally required to have an EPC, the Regulations will not apply.
Where a property is legally required to have an EPC but is not let on a relevant tenancy, the Regulations will also not apply.
The Regulations will apply to all relevant new and renewed tenancies from 1 April 2018 and for all existing tenancies on from 1 April 2020.
Therefore from 1 April 2018, you will need an EPC with a rating of at least E for all new properties let and any tenancy renewals. This includes when a fixed term expires and a statutory periodic tenancy begins after the 1 April 2018.
What improvements does the landlord need to carry out?
If the property the landlord wishes to rent out currently has an F or G rating on a legally required EPC, then they must carry out energy efficiency improvements to bring the property up to an E rating before the property can be rented out unless the landlord qualifies for an exemption and registers that exemption on the Public Exemptions Register.
The requirements are not as onerous as they might seem at first glance. The regulations require only appropriate, permissible and cost-effective improvements to be carried out. Landlords are only required to carry out improvement works which can be completed at no cost to themselves. The main sources of no cost funding are the Green Deal, Eco help to heat funding and local authorities home energy efficiency grants. If the work cannot be carried out within the Green Deal golden rule then, an exemption will apply. This is under review any may be replaced with a cost cap in future.
Possible Exemptions
Landlords will be eligible for an exemption from reaching the minimum standard where they can show that one of the following applies:
All 'relevant energy efficiency improvements' have been made – Where the landlord has made all the relevant energy efficient improvements that can be made and the property remains sub-standard.
Measures cannot be wholly financed – Where the landlord is unable to access relevant no cost funding to fully cover the cost of installing the recommended improvement(s).
Third Party Consent Exemption – Where the landlord is obliged to obtain a third party's consent to undertake relevant improvements and consent was denied, or was provided with unreasonable conditions
Occupying Tenant Consent Exemption – Where the landlord requires consent from an occupying tenant, and the tenant withholds that consent. A tenant's consent may not be required where the tenancy agreement allows the landlord to enter to carry out improvements (not just repairs).
Property Devaluation Exemption – Where measures required to improve the property are shown by a suitably qualified independent surveyor, as expected to cause a capital devaluation of the property of more than 5%. Only those measures that are expected to cause such devaluation would be exempt from installation.
Wall Insulation Exemption – no requirement to install wall insulation under the Regulations where the landlord has obtained written expert advice advising that it is not an appropriate improvement due to its potential negative impact on the fabric or structure of the property (or the building of which it is part).
Recent Landlord Exemption – in certain circumstances where a person becomes a landlord suddenly, a temporary exemption form the prohibition on letting a sub-standard property will last for six months after the date they became the landlord.
In all cases the exemption must be registered on the National PRS Exemptions Register.
Compliance
Local authorities will enforce compliance with the regulations. Where a local authority suspects that a landlord with a property in scope of the regulations is not compliant or has not sufficiently proved and exemption, the local authority can serve a compliance notice on the landlord requesting further information.
If the information is not provided or is provided and is not sufficient to provide compliance, the local authority may then issue a penalty notice. Penalties for a single offence can be levied up to £4,000 depending on the offence. Further penalties may be awarded for non-compliance with the original penalty notice where a landlord continues to rent out the property. These penalties will be cumulative up to a maximum of £5,000.
Flats and Bedsits
For the purposes of the Regulations flats mean self-contained units within a building. Flats require their own individual EPC at the point of sale or letting. If a flat has its own mandatory EPC as well as the building containing the flat, then it is the EPC for the flat (not the building) which shows whether the minimum energy efficiency standard is met.
Non-self-contained units such as bedsits do not normally require an individual EPC. However, if the house containing the bedsit has been sold the whole property needs to have an EPC. In those cases, the Regulations will apply and the building will need to have an energy rating of E or above to allow the bedsit to be legally rented out.
Next Steps
Carry out a review of all properties you are renting out and check the EPC rating.
If the rating is E is above, you need take no further steps beyond noting the date of expiry so that a new EPC can be obtained when required.
If the rating is F or G, consider;
a. what works you need to carry out to meet the energy efficiency requirements can relevant improvements be installed at no cost to you? If no, register an exemption on PRS Exemptions Register.
b. how and when you can carry the works to meet the requirements Consider whether any other exemptions might apply as above. If so, register an exemption on PRS Exemptions Register.
c. if no exemptions apply consider by what date you will need to obtain the new rating to comply e.g. new tenancy or renewal date of existing tenancy.
The small print
This article is provided to raise awareness of the issues it discusses and it may not be updated after it is first written, even if the law changes. It is not intended to be legal advice and should not be relied upon as such. Electrical Experts is not responsible or liable for any action taken or not taken as a result of  the information or advice contained within this  article. If you think the matters set out affect you and you wish to apply them to your particular circumstances then we are happy to give you free initial telephone advice.