Landlord Jailed For A Year After Failing To Fit Smoke Alarms In House Where Blaze Killed Two Young Boys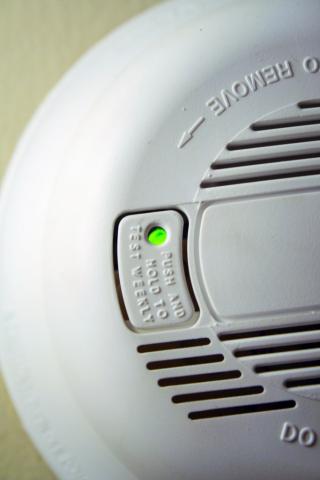 Logan Taylor, three, and Jake Casey, two, died in a blaze at their home in Huddersfield in 2016  - A landlord has been jailed for a year after failing to fit smoke alarms in house where a blaze killed two young boys. Kamal Bains, whose property company managed the house, admitted a breach of health safety laws on Monday after the deaths of Logan Taylor, three, and Jake Casey, two.
A judge told Bains that his failure to fit smoke alarms in the house in Huddersfield, West Yorkshire, was a "significant cause" of their deaths. Bains, 51, of Stableford Gardens, Huddersfield, whose property company managed the house, admitted a breach of health safety law on Monday
He had been on trial for manslaughter in a prosecution thought to be the first of its kind, but the manslaughter charges were dropped after he admitted the health and safety violations.
He was jailed on Wednesday by Mr Justice Males, who told him: "Your failure to fit smoke alarms was a significant cause of the children's deaths". Thus the harm caused by your failure could not have been more serious.
During the trial, which was stopped when the prosecution offered no evidence to the manslaughter charges, Ms Taylor told a jury she asked Bains "time after time" to fit fire alarms at the house he managed in Alder Street, in Huddersfield. Bains was the director of the property management company Prime Property Estates (Yorkshire), which maintained around 140 homes in the Huddersfield area on behalf of private landlords for a 10% cut of the rent.
Prosecutor Allan Compton told the jury: "He was responsible for an inexcusable failure to ensure that 256 Alder Street was equipped with working smoke alarms. It was a tragedy, we say, that was eminently avoidable.
The youngsters died when an electrical fault in a TV caused a fire in their bedroom in February 2016. Their distraught mother, Emma Taylor, told Leeds Crown Court that she was beaten back by the heat and smoke as she tried to rescue them.
Ms Taylor said: "I was fed up with my kids living in danger because he can't be bothered to fit a smoke alarm. He said he would do it but he never did. During a previous hearing Ms Taylor said in a statement: "I don't think I will ever recover from this awful tragedy. The worst thing is I won't get to see my boys grow up.
The boys' father, Jamie Casey, said their surviving brother was struggling to get over the tragedy. Mr Casey said: "How do you explain to an eight-year-old that they're not coming home?"
The law at the moment in England as of the 1st October 2015 is that all private tenanted properties must have working smoke alarms installed on every level of the property a working Carbon Monoxide alarm in any room with a solid fuel burning appliance – such as an open fire or wood burner. Just as importantly the install needs to comply with British Standard BS5839-6. Please note this is just the bare minimum as far as regulations go and in my professional opinion is wholly inadequate for today's turbulent and often transient rental market. 
Fire Kills – That's a fact. Now I realise that smoke detectors won't stop a fire but they may give you, your family and loved ones those precious seconds needed to get out of the property and contact the emergency services.