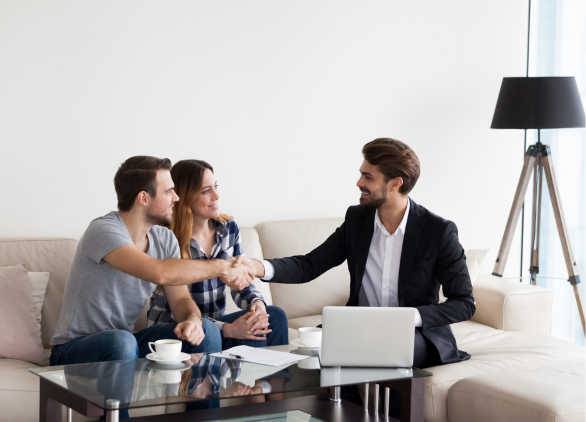 Electrical Experts, Coventry – your local electrician specialising in electrical services for Landlords across Coventry. If you're new to the private renting sector, listen up!
As a landlord you are responsible for ensuing your property is in safe working order while also providing proof of this. At Electrical Experts, my team and I are here to help you through the process – here are some frequently asked questions regarding Landlord electrical requirements followed by my expert advice. 
Is an EICR compulsory for landlords?
Since April 2021, Landlords must ensure their property has a valid EICR carried out every five years and during a tenancy change. 
How long does a landlord have to fix an electrical fault?
The law does not outline a specific time-frame however an electrical fault including no electricity should be fixed as soon as possible. Depending on how serious the fault is, its possible an emergency electrician may be required. Electrical Experts Coventry are your local emergency electricians based in Coventry – my team and I can attend to your property promptly, solving a wide range of faults. We understand the importance of a prompt response ensuring your tenants can get back to their day-to-day lives and appreciate a quick response from their landlord. 
Can a landlord be fined for no EICR?
If a landlord has failed to complete an EICR when legally required or has failed to provide proof of a valid EICR, you could be fined up to £30,000. A fine of this magnitude can be detrimental so it's important you ensure proof is provided by your electrician. 
What would fail an EICR?
The most common reason for a failed EICR tends to be a faulty or damaged socket or switch. To avoid this make sure your property is regularly maintained and has a sufficient number of sockets fit for use. 
Can any electrician do an EICR?
For EICRs and any other electrical work, you should only use a fully qualified and competent electrician. They should also be registered with the likes of NAPIT, Part P or the NICEIC. Here at Electrical Experts, Coventry my team and I are fully qualified, competent, and registered with the NICEIC. My team and I are also approved smoke and carbon monoxide installers meaning we can ensure your property complies with both electrical and fire safety regulations.
Landlord Electrician – Coventry
So whether you're a new or experienced Landlord, always remember the importance of proper, certified electrical work. Your tenants will appreciate a landlord who is prompt in response, and quick to arrange required electrical work. If you're in need of an expert Landlord electrician in Coventry, call or contact my team and I today.