Freedom Day..............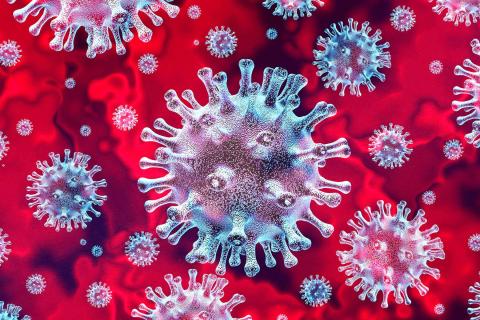 FREEDOM DAY COVID-19/20/21…..  UPDATE JULY 2021 - A MESSAGE TO OUR CUSTOMERS
With the so called FREEDOM DAY upon us and rising infection rates, hospitalisations and the ever present DELTA variant we will continue to ensure that the safety of our customers, employees and family's remain an Electrical Experts overriding priority.
We as a company are continuing with our monitoring of the situation and will update our company guidance based on current World Health Organisation recommendations, but will not be taking the relaxed approach that the UK government is allowing.
So as we publish this update not much will have changed from our last one except now all of our staff have been double jabbed and we would like to remind our clients that we have in place a strict regime in terms of safety.
CUSTOMER SAFETY: WHAT ARE WE DOING?
The health & safety of the team, partners and customers is paramount. To prevent the spread of COVID-19 and all of its variants and to reduce the potential risk of exposure to our customers and workforce, we will be conducting a simple online screening questionnaire which we will send to your email address prior to your scheduled appointment with us. Your participation is important to help us take precautionary measures to protect everyone the best we can. Our engineers are also carrying out their own COVID-19 screening questionnaire prior to commencing with work to ensure our customers are kept safe.
If however you do not receive a questionnaire and you or a relative within the household are showing symptoms or indeed have been asked to self-isolate then I urge you to contact us as soon as possible so we can make alternative arrangements going forward.
Guidance has been issued to our engineers on precautions to be taken before, during, and after a visit to a customer's property. Each engineer has completed our regular toolbox talks on our new working procedure. The toolbox talks which they have been advised and trained on are:  
Avoiding close working
Hand washing
Hand sanitising
Donning & Doffing PPE
Disinfecting materials
Disinfecting tools & equipment
Covid19 Screening
Update COVID19 Risk Assessment:
Our engineers are keeping equipment, materials and hands sanitised and reducing contact to a minimum while they are at your property. All materials or equipment installed at your property will be wiped over with a disinfect wipe on completing the repair or installation. Each engineer has been provided with a PPE kit which is fully stocked with the following items –
Hand Sanitiser
Disinfectant spray
Disposable latex gloves
Face masks
Eye protection
Disposable plastic bags for disposing of PPE
Overshoes
COMPLIANCE CHECKS:
I continue to carry out site visits and will continue carrying out random spots checks to our engineers.
Thank you for taking the time to review our updated working standards and if you have any further questions then please don't hesitate to contact us.