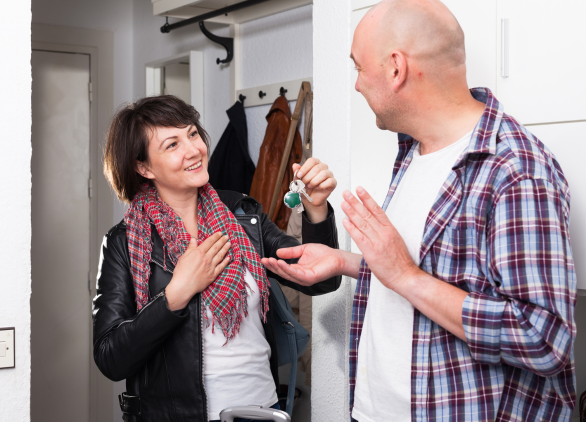 When it comes to renting a property, both tenants and landlords have rights and responsibilities. 
One essential aspect of a rented property is its electrical system. Ensuring that it's safe and in good working order is crucial for the well-being of the occupants. But who is responsible for the electrical maintenance and safety in a rental property? In this blog, I'll explore the key responsibilities of landlords when it comes to electrical systems in rented homes.
Electrical safety compliance in a rented property
Landlords in Coventry are typically responsible for ensuring that their rental properties comply with these standards. This includes the installation and maintenance of electrical wiring, sockets, switches, and appliances. Let's look at these individual aspects a little closer:
Electrical Installation Condition Report (EICR) in Coventry 
One of the most critical responsibilities of a landlord is to provide an Electrical Installation Condition Report (EICR). This report is typically carried out by a qualified electrician and assesses the electrical safety of the property. It identifies any potential hazards or issues that need to be addressed. The EICR should be conducted at regular intervals, usually every 5 years, or whenever there is a change of tenancy. Landlords must provide a copy of this report to their tenants and the local housing authority.
Electrical repairs & maintenance in Coventry 
In addition to the initial safety assessment provided by the EICR, landlords are responsible for promptly addressing any electrical issues that may arise during a tenancy. This includes repairing or replacing faulty electrical fixtures, wiring, or appliances. It's essential for tenants to report any electrical problems to their landlord as soon as they become aware of them. Having a good relationship with your tenant (& vice versa) is important here as the tenant must feel comfortable alerting you in regards to urgent issues – otherwise you could both pay the price!
Providing safe electrical appliances
If a rental property is furnished, the landlord is responsible for ensuring that any electrical appliances provided, such as stoves, refrigerators, and washing machines, are in safe working condition. Regular maintenance and safety checks for these appliances is crucial in preventing accidents.
Safety Certificates
In addition to the EICR, landlords may need to provide other safety certificates, such as a Portable Appliance Testing (PAT) certificate for electrical appliances. These certificates demonstrate that all electrical equipment in the property has been tested for optimal safety.
Tenant Education
While landlords bear significant responsibilities for electrical safety, tenants also play a role in maintaining a safe living environment. It's essential for tenants to use electrical appliances and fixtures responsibly and report any issues promptly. Landlords should also provide tenants with basic guidelines for electrical safety.
As discussed, Landlords have a clear responsibility when it comes to the electrics in their rented property. They must ensure that the electrical system is safe and complies with all relevant regulations. Regular inspections, maintenance, and providing safety certificates are all part of a landlord's duty to protect their tenants from electrical hazards. Tenants should also be proactive in reporting any electrical issues to their landlord and using electrical appliances responsibly. By working together, landlords and tenants can create a safe and comfortable living environment for everyone involved.
Are you a Landlord in Coventry in need of an experienced electrician specialising in Landlord tailored electrical services? Here at Electrical Experts Coventry, I provide Landlords with effective and stress-free electrical work. I understand the importance of proper documentation proof and ensure all work conforms to BS. For more information, contact Electrical Experts, Coventry today.