Energy Performance Certificate in Rental Properties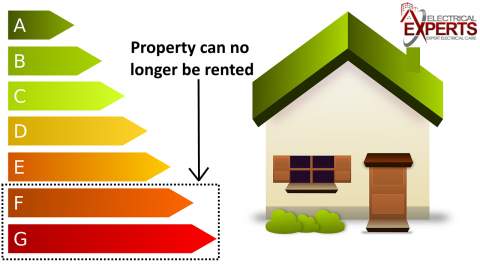 The regulations surrounding Energy Performance Certificates (EPC's) changed on the 1st April 2018 in England & Wales. There has been concerns within the industry with uncertainty amongst Estate agents, Landlords and tenants alike as to when these changes would come into effect and just what the implications of these changes would mean for all of those involved.
The Minimum Energy Efficiency Standards in Private Rented Property is E. This means that from now on private domestic landlords must ensure that properties they rent in England and Wales reach at least an EPC rating of E before granting a tenancy to new or existing tenants.
For most landlords this will mean that they will no longer be able to rent out a property with a rating of F or G after April 1st 2018. It will be unlawful to rent a property which breaches the requirement for a minimum E rating, unless there is an applicable exemption. A civil penalty of up to £4,000 will be imposed for breaches.
These EPC changes will affect both residential and commercial property in the Private Rented Sector (PRS) which currently stands at over 5 million households and it is due to rise significantly in the coming years. Flats, bedsits and houses are also subject to these new regulations. In the case of flats this means self-contained units and they require their own individual EPC at the point of letting. Non-self-contained units such as bedsits do not require an individual EPC.
If a bedsit is within a property that does have an EPC, then the Regulations will need to be complied with before the bedsit can be rented out if it is F or G rated (or an exemption is registered). Although normally bedsits do not need an EPC, where the house containing the bedsit has been sold the whole property needs to have an EPC. In those cases, the Regulations will apply.
If a flat has its own obligatory EPC as well as the building containing the flat, then it is the EPC for the flat (not the building) which issued to show whether the minimum energy efficiency standard is met. The regulations applying to Domestic property as defined in section 42 of the Energy Act 2011 as properties let under an assured tenancy for the purposes of the Housing Act 1998, or a tenancy which is a regulated tenancy for the purposes of the Rent Act 1977.
There are also however, some exceptions where a domestic property would be exempt from requiring an EPC. Further investigation would be recommended if this applies to you. The Government considered the views of a variety of individuals and organisations across England and Wales on the issues surrounding EPCs before deciding on the details of the new regulations. These are designed to help the Government meet their obligations set out in the Energy Act 2011 to improve the energy efficiency of property within the privately rented sector.
Electrical Experts can provide EPC certificates along with Electrical Installation Condition Reports to Estate Agents, Letting Agents & Landlords. Ensuring compliant & safe properties.