Questions you should ask before using an electrician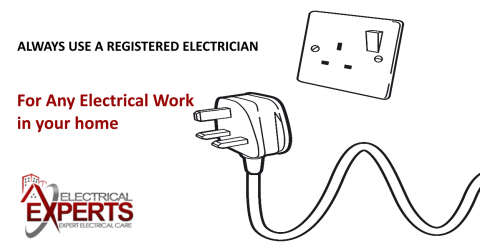 A big passion of mine is to help to keep you and your family safe in and around your home. As an Electrician in Coventry, I regularly promote the safe use of electrical equipment and give electrical safety advice in the form of my blogs. This time I am covering the issue of "how to decide which local Electrician in Coventry to use" 
The reason I am covering this is based on research that Electrical Safety First, the UK's leading charity on electrical safety, have carried out. According to ESF a quarter of UK adults do not use registered electricians. Also, one third of people have hired an electrician based on a recommendation, without checking their credentials. Whilst I believe that word of mouth recommendations are a good thing, it is still important that you do your research and make an informed decision yourself whether or not to use them.
Saying this, it can be difficult to know if your electrician is legitimate without knowing the right questions to ask them. Therefore, below you will find 5 questions you should be asking before you decide to make a decision on using them:
Are they regulated by the UK Government
Start by checking that the individual is a registered member of one of the Government approved schemes.  Choosing a registered electrician means you will get additional protections should something go wrong. Contact the scheme directly if you want to check their registration.
They work to the BS7671 safety standard
Some people feel embarrassed about checking qualifications of the person they are employing, but if you are working with a trades person who is unwilling to show you evidence of their qualification and registration status then this could be a warning sign.
Their work is regularly assessed
If you are uncertain about an individual, ask them to provide references of previous happy customers. Ask these referees to explain the work they had done and how satisfied they were with the job done.
They're insured, so you're protected
Make sure you see a copy of their public liability insurance. Again, any legitimate Electrician will be happy to show you / email you a copy of their business insurance certificate. 
It's a legal requirement for certain electrical work
In 2005 the Government introduced electrical safety rules into the Building Regulations for England and Wales. Because of this, most fixed electrical installation work in homes must, by law, meet the Building Regulations.
Part P states that anyone carrying out electrical installation work in a home must make sure that the work is designed and installed to protect people from fire and electric shocks.
Part P applies to any changes made to existing installations, including any parts that have been rewired. In April 2013 further changes were introduced, reducing the range of electrical installation work that is notifiable - removing some requirements in kitchens and outdoors.
You can find full details on Part P on the Communities and Local Government website:  www.communities.gov.uk
I hope this post will help you decide when choosing the right electrician in Coventry. To subscribe for my monthly newsletter by email, you can fill in the form on my homepage here. 
If you need an Electrician in Coventry that you can trust in your property, call me now on: 0247 695 0145 to book me in or get a free quote.