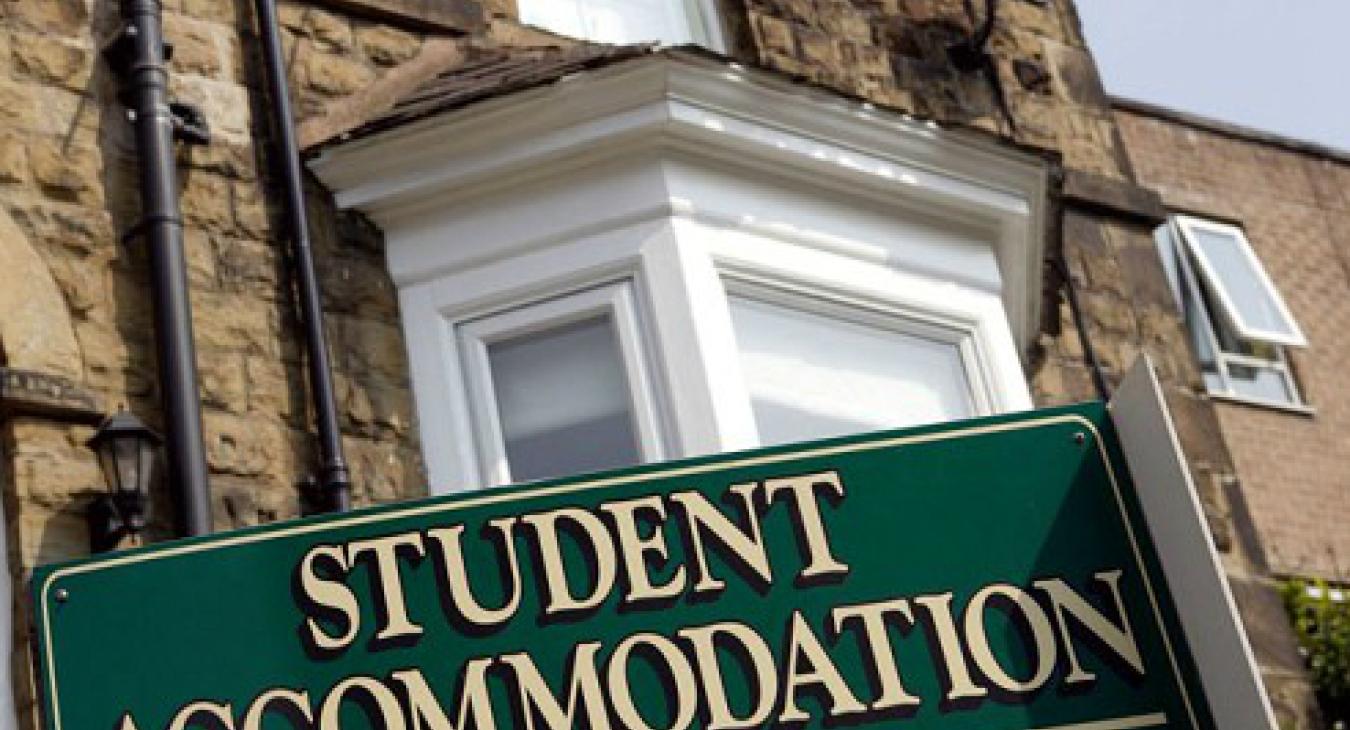 According to a recent report carried out by accommodationforstudents.com (AFS) 70% of student landlords had let their properties ahead of the new September intake. Student accommodation is a growing trend amongst the rental sector with growing numbers of landlords now entering the student accommodation market thanks to favourable conditions such as better rental yields when compared to other rental sectors, a renewable annual market of tenants, rent often guaranteed by a parent or guardian and the prompt payment of rent thanks to termly payments of student loans.
Is the student rental market good to get involved with?
Despite having a reputation for high turnover of tenancies, time consuming tenants and property damage, 60% of student landlords are happy to recommend student letting to other landlords with 92% of current student landlords intending to continue in the market.
Student properties can take several formats from Houses of Multiple Occupancy (HMO) to former family homes converted for student use – which is often in the form of increased bedrooms and the conversion of a downstairs room to a bedroom. Several student landlords opt to rent out individual flats in their homes.
If you decide to go down the route of student rentals, it is important that your properties are electrically safe, the same as you would if renting to families and professionals. Unfortunately as an electrician in Coventry, I have worked in several student homes which are not maintained at all electrically and with the properties in general in a poor state of repair. Recently I was called to carry out an electrical safety inspection by a tenant from a student property as they became so concerned over the safety of the property electrics and the landlord had failed to address the problem. As a result of my findings by carrying out an EICR which was concluded as the property electrics being unsatisfactory, the student was able to take further action.
How to tell if a student landlord has an electrically safe property
Although there is no law (just yet) that requires a landlord to check the safety of property electrics, a reputable landlord would do these checks as a matter of course.
There should be evidence of a recent Electrical Installation Condition Report (EICR) which confirms the property has been tested for electrical safety.
Any electrical equipment or appliances that the landlord is supplying in the property should also be PAT tested regularly.
At Electrical Experts, I highly recommend that both of these documents are in place before signing a tenancy agreement as without these you are at risk of electrical injury or death by electrocution. You could have the property in the best city location but constantly worrying about your electrics tripping out and loosing your work or worse is not pleasant.
Invest in your safety and check.
Good Student Properties
Good student properties rent out often before the previous academic year finishes with properties in prime locations in high demand. There are however still properties available, however do me more vigilant when carrying out your checks and do not sign the tenancy agreement out of desperation.