Where to find a good electrician?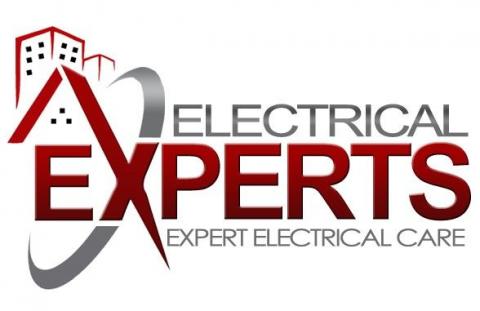 If I got a pound for every time I heard how hard it was to find a good electrician in Coventry, I would be a millionaire! Despite all the efforts made to simplify the process of finding an electrician to carry out work in homes, it still remains a confusing process for the public, who don't always realise where the best places to look are.
There are no shortage of directories, adverts and vans out there, but how do you know if the person you are about to take on is really going to do a great job – how can you distinguish between average and great?
What not to do
The worst thing you can do is pick up the Yellow Pages and start ringing around – Stop! Electricians serious about their business will be doing more than just listing their business in the Yellow Pages and sitting back waiting for the phone to ring.
It will take you longer, but it will be a better use of your time to carry out some research on the electricians in your local area to work out the better from the worst. You can quickly eliminate many by searching in the right places.
Some great places to begin
It may seem obvious but start asking around the people who you know. Have you got a friend who has had some electrical work carried out recently perhaps on a new extension? Who has got some smart outdoor lighting that you fancy having too? Ask them who their electrician was. People love to recommend others, it makes them feel good – and they'll be giving you some key information.
Recommendation
Ask any electrician where they get most of their work from. Any good electrician will always say "by recommendation" Recommendation is the bread and butter of any business and asking family, friends or neighbours is a great place to start.
However, as I discussed in my last blog, be careful to not fall into the trap of an unregistered electrician, no matter how well meaning the recommendation is to you, always be certain to check qualifications and registration first. It can save you a nightmare later on.
No recommendations?
If you don't have any recommendations to hand, then this isn't a problem, you'll just need to be more astute when looking.
Competent Persons Register
Start off by drawing up a list of local electricians – a great place to start is the Competent Persons Register. This register is Government approved and lists all registered electricians in your local area – it is not biased towards any particular electrical registration scheme. This will give you a good starting point for your research.
Now you have a decent sized list of potential electricians, the next step is separating the good from the average.
Trustmark Registered?
To be sure your electrician will be operating to government approved standards, find out if they're Trustmark registered. You can check the register directly at Trustmark to find the nearest 5 Trustmark electricians in your local area.
I highly recommend using a Trustmark electrician because they have demonstrated more than just the minimum criteria needed to carry out electrical work in your home. To join Trustmark, an electrician has to verify membership of an electrical body such as the NICEIC, NAPIT or ELECSA and then undergo an independent assessment of their electrical work before being accepted. Trustmark is optional and electricians do not need to become Trustmark registered.
If you want to be certain of a high standard which is also backed by a warranty – so should something go wrong with your electrical installation, it will be covered by a guarantee – then use a Trustmark registered electrician.
Where else can I look?
It can be daunting calling an electrician for the first time having no recommendations, or idea on the quality of work that will be produced. Therefore it can be useful to check out some registers that will allow you to read up on customer recommendations and get a 'feel' for the electrician before making contact.
One such site is checkatrade.com – they widely advertise on the television and radio and I find that the public tend to know more about checkatrade than they do about Government approved registers! Checkatrade.com is a free register for householders to search for an electrician in their local area and view feedback from customers on work carried out by the electrician. Checkatrade.com also verifies electrical body memberships, insurance and qualifications – although you must check these for yourself.
Sites such as Checkatrade.com (there are others) should never be relied upon fully. They give a good 'introduction' to the electrician and will help you decide if you want to make further contact. It is worth bearing in mind that electricians do pay to be on there meaning they take their business seriously, however don't treat the information on there as 'black and white' and be sure to carry out the relevant checks yourself before proceeding with work.
Before Proceeding...
Before asking an electrician to go ahead with the work ensure you have the following:
3 written quotes from 3 different electricians – know what you are paying for.

Seen examples of work – a portfolio is OK with references.

Verified qualifications, registration, insurance cover and guarantee on work.
Conclusion
All these services above are offered as standard at Electrical Experts. I take high standards very seriously so that all my customers in the Birmingham, Coventry and Warwickshire areas will receive 1st class workmanship and 1st class customer service.
Finding a good electrician in your area will not be difficult, and they will save you a lot of money, time and stress.